Denmark is lovely in the summer and wonderful during Christmas. Christmas lights stretch across the streets, lighting up the dark skies. The smell of freshly baked pastry and hot coffee hang in the air and people wrap themselves in warm winter clothing to go shopping for Christmas gifts. Copenhagen is a wonderful place to experience Christmas as the city comes to life during this festive season.  There is so much to do and see in Copenhagen during Christmas so we have compiled a list of places to visit and traditions you should know before you head out on your own Christmas adventure!
Christmas in Tivoli Gardens
World-famous Tivoli Amusement Park, located in the heart of Copenhagen, is lit by thousands of Christmas lights during this time of year. Many Danes go to Tivoli to enjoy a day of Christmas celebration with their family or loved ones. There is simply no other place to be if you want to soak up the atmosphere. The amusement park is transformed into a winter wonderland as stalls are set up throughout the park selling decorations, gifts, food and beverages like coffee and hot chocolate and many of the rides are open.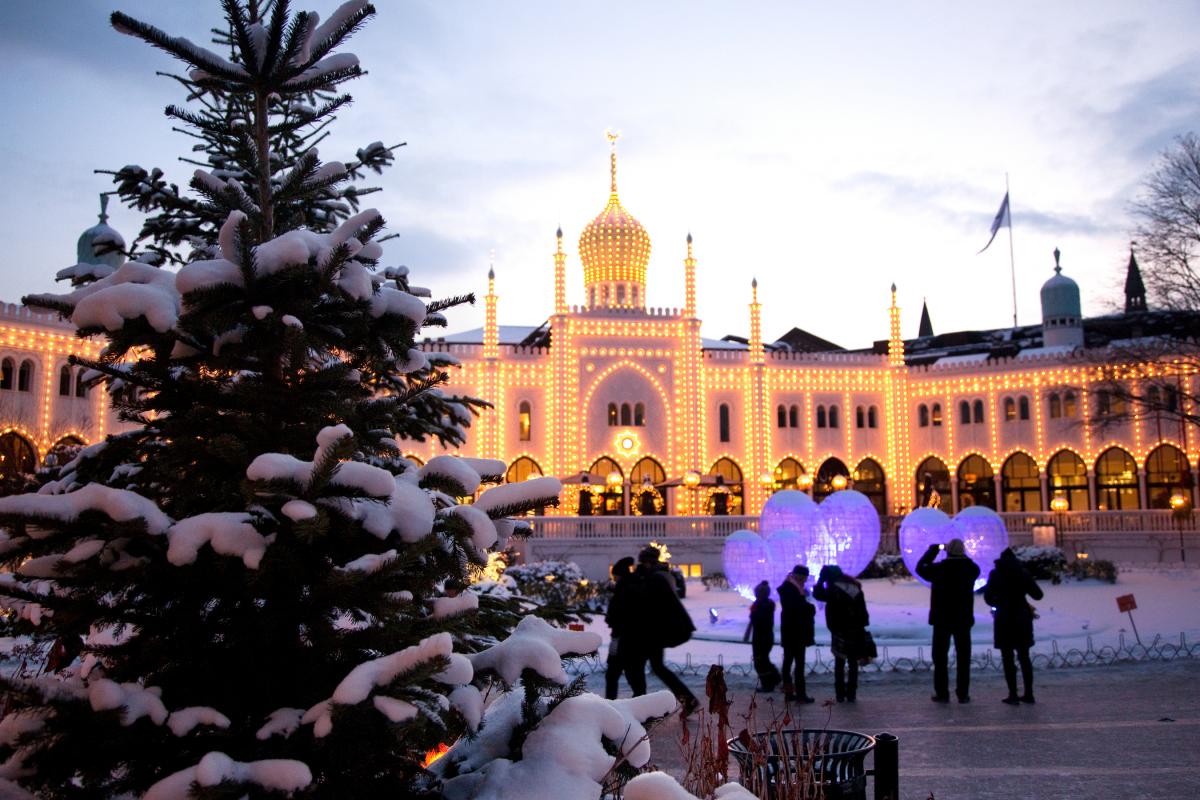 Experience Christmas in Tivoli
Each year, Christmas in Tivoli is a whole new experience. There are all kinds of shows, parades and foods to keep you entertained.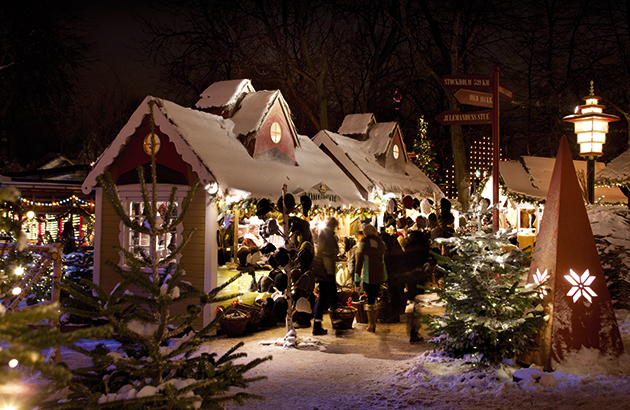 Christmas Markets in Copenhagen
Here is a chance to find all the stuff you need for the holiday season. The stalls sell everything you can think of. Try some Danish-style pancakes and mulled wine while you shop.
Spend Christmas in Denmark
No matter where you spend Christmas in Denmark, prepare yourself for a new experience. With Christmas markets, bright lights, food, parades and hygge, it will be a memorable season.