Ice Skating in Copenhagen
Ice rinks are set up in Copenhagen during winter months and have become popular attractions for tourists and locals. This a fun and healthy way to enjoy your Christmas day in Copenhagen! There are five ice rinks in Copenhagen during winter at the following locations:
Frederiksberg Runddel
This location is open all day.  Bring your own skates. If you need to rent a pair, you'll have to pay 50 DKK. Great for kids as well because of its relatively small size.
Toftegårds Plads
Normally located at Kongens Nytorv in the heart of Copenhagen but has been moved to Toftegårds Plads in Valby because of metro construction work. Rent skates for two hours for only 45 DKK.
Genforeningspladsens Skøjtebane
The biggest ice rink in Europe with plenty of space for both adults and children. You can rent skates for just 50 DKK an hour or 75 DKK for two hours.
Lindevangsparken
A popular ice rink probably due to the charming location near leafless trees and snowy fields. Bring your own skates as skate rental is not available.
Fisketorvet Shopping Mall
This indoor ice rink is located in the Fisketorvet Shopping Centre near Dybbølsbro train station. It is open in weeks 1-7 and rental of skates cost only 20 DKK.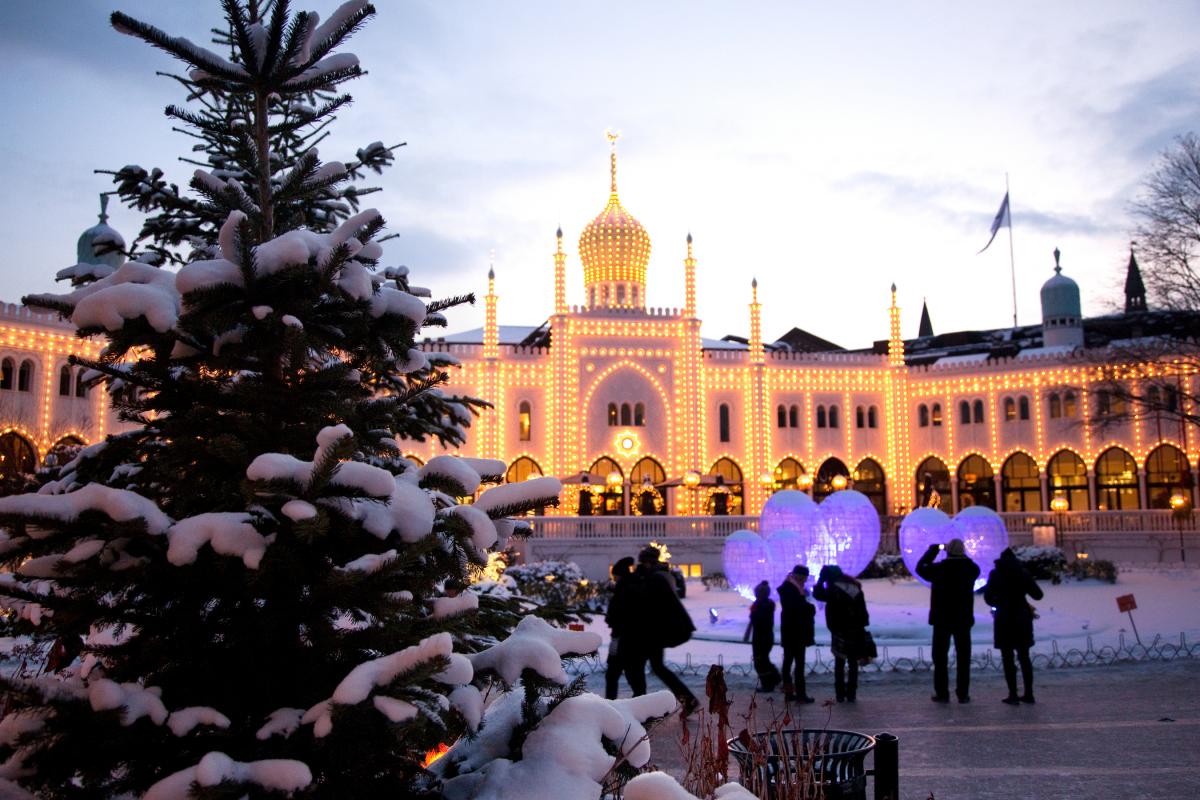 Experience Christmas in Tivoli
Each year, Christmas in Tivoli is a whole new experience. There are all kinds of shows, parades and foods to keep you entertained.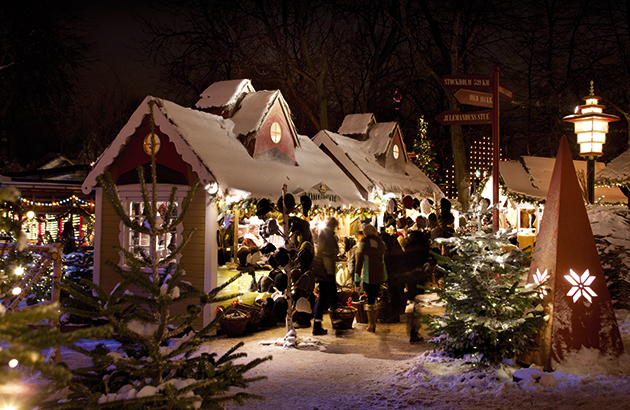 Christmas Markets in Copenhagen
Here is a chance to find all the stuff you need for the holiday season. The stalls sell everything you can think of. Try some Danish-style pancakes and mulled wine while you shop.
Spend Christmas in Denmark
No matter where you spend Christmas in Denmark, prepare yourself for a new experience. With Christmas markets, bright lights, food, parades and hygge, it will be a memorable season.