Below you will find suggestions for more goodies around the Nørrebro area. If you have not already seen "A Day in Copenhagen: Nørrebro," you can find it here. Enjoy!
Blågårdsgade
Blågårdsgade is a definite must when you visit Nørrebro. Here you will find several cafés and bars, most of which are on the cheaper side and filled to the brim with that Nørrebro-feel. If you are into music, then check out Insula Music, which specialises in older records - mostly vinyl.  The owner is always happy to help and, of course, have a little chat about your favourite music.
FOODIE: Jagtvej 133, Kbh N and Amagerbrogade 13, Kbh S
FOODIE serves sandwiches and stews – both with and without meat. The menu is more or less split 50/50 between meat and vegetarian dishes. Quite a few of the dishes are also vegan and gluten free. The sandwiches are quite often an interesting, but very delicious mix. For example, you can get a chicken, peanut butter and honey sandwich or a vegetarian sandwich with feta cheese, dates and salted almonds.
The prices are very reasonable. A vegetarian sandwich is around 45-50 DKK and a sandwich with meat ranges from 55-85 DKK. The stews come in both small and large and prices range from 69-86 DKK. All in all, great food at great prices, that will keep you full!
Torvehallerne: Frederiksborggade 21, 1360 København K
Torvehallerne is located between Central Copenhagen and Nørrebro. It is close to Nørreport Station, one of the busiest stations in Copenhagen, making it incredibly convenient whether you are getting on a bus, the metro or the trains. Torvehallerne is basically heaven for any foodie. 
Kaffeplantagen: Skt. Hans Torv 3, København N
If you are looking for a place to people-watch, Kaffeplantagen (The Coffee Plantation) on Guldbergsgade is just the place. Kaffeplantagen is mostly frequented by younger people often students or parents on maternity leave. Here you will often see people spending several hours either in front of their computers studying or with their friends chatting the day away. 
Kaffeplantagen serves coffee of the highest quality. They work with small producers and are deeply involved in choosing bean and roast. As far as food goes, it is freshly made and mostly organic. You can also enjoy fresh organic juices and lemonades at Kaffeplantagen.
Prices are reasonable for Copenhagen – neither super cheap nor expensive. You are however ensured great service from the friendly staff.
Plenum: Skt. Hans Torv 3, 2200 København N
Plenum is a great mix of many things. It is a café, a restaurant, a bar and generally a cosy place to hang out. With long opening hours and a menu for breakfast, lunch and dinner, Plenum will meet all of your needs regardless of the time of day.
The café itself has a rough, yet very homey feel. The walls are decorated with various philosophical quotes in both Danish and English. The staff are very friendly and there is a general atmosphere of people being happy to be there.
In terms of prices, Plenum is very reasonable and some dishes may even be considered cheap. The apple crumble with sour cream, for example, is to die for, and it will only set you back 35 DKK. If you are more in the mood for a midday sandwich, these are equally delicious and range from 60-89 DKK depending on the type.
The Swans: By Dronning Louises Bro, on the Nørrebro side
Have you ever wanted to ride a swan? Perhaps not, but in any case, you now have the opportunity to do so. Right by Dronning Louises Bro, you will find a place that will rent you a swan - A giant swan, that is. A giant swan that will fit two people and will allow you to paddle (much like on a bicycle) on the lakes of Copenhagen.
Out there on the lake, you can just relax and take in your surroundings. The old, beautiful buildings surrounding the lakes, the many swans and birds on the water and the wonderful, serene and calm feeling in the middle of the busy city.
RUST: Guldbergsgade 8, 2200 København N
In the heart of Nørrebro, you will find Rust. Rust is both a live music scene and a night club, which focuses mainly on underground and up-and-coming artists. Admission to the night club ranges between 40-100 DKK depending on the day and the artist performing.
To read more and see performers and schedules, check out their website.
Temple Bar: Nørrebrogade 48, 2200 København N
Temple Bar on Nørrebrogade is a great option for a night out in Nørrebro. You will find a place that welcomes everyone and always has room for more people. The atmosphere is very laid back and there is plenty of room to just hang out and enjoy a beer and maybe play some foosball.
Some nights, they host live music and other events like quizzes and themed parties.
In terms of price, Temple Bar is very reasonable and is a good choice for the budget oriented traveller.
Det Rene Glas: Peter Fabers Gade 18, 2200 København N
If you are looking for a truly authentic Danish bodega experience – then Det Rene Glas (The Clean Glass) is the place to go. Det Rene Glas is one of the few bars in Copenhagen that still allow indoor smoking. It is truly like stepping back in time and very far away from the image of Copenhagen as a city of design and modernity. Here you will find the local crowd, the ones that have been coming there for years and years. You might even have a hard time communicating with the bartender, as he is quite old and a very internally oriented person. That being said, pointing and using basic language will get you far in a place like this. The limited and very traditional Danish choice of drinks (mostly beer directly from the bottle) also means that it comes at a relatively low price – which is always good.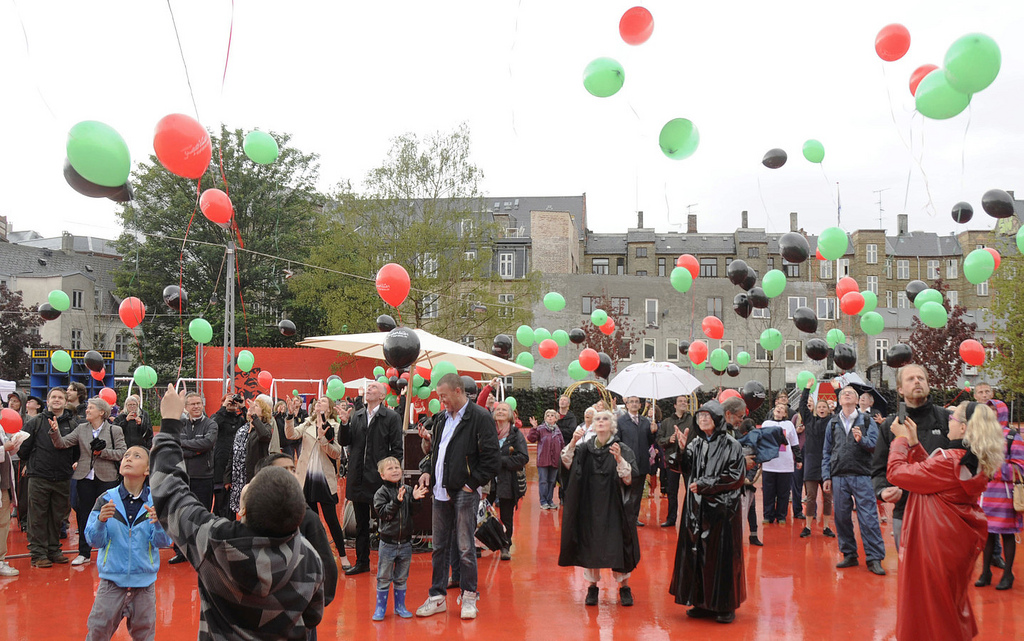 Superkilen
Architecture and diversity come together at Superkilden in Nørrebro. Check out the Black Market, the Red Square and the Green Park.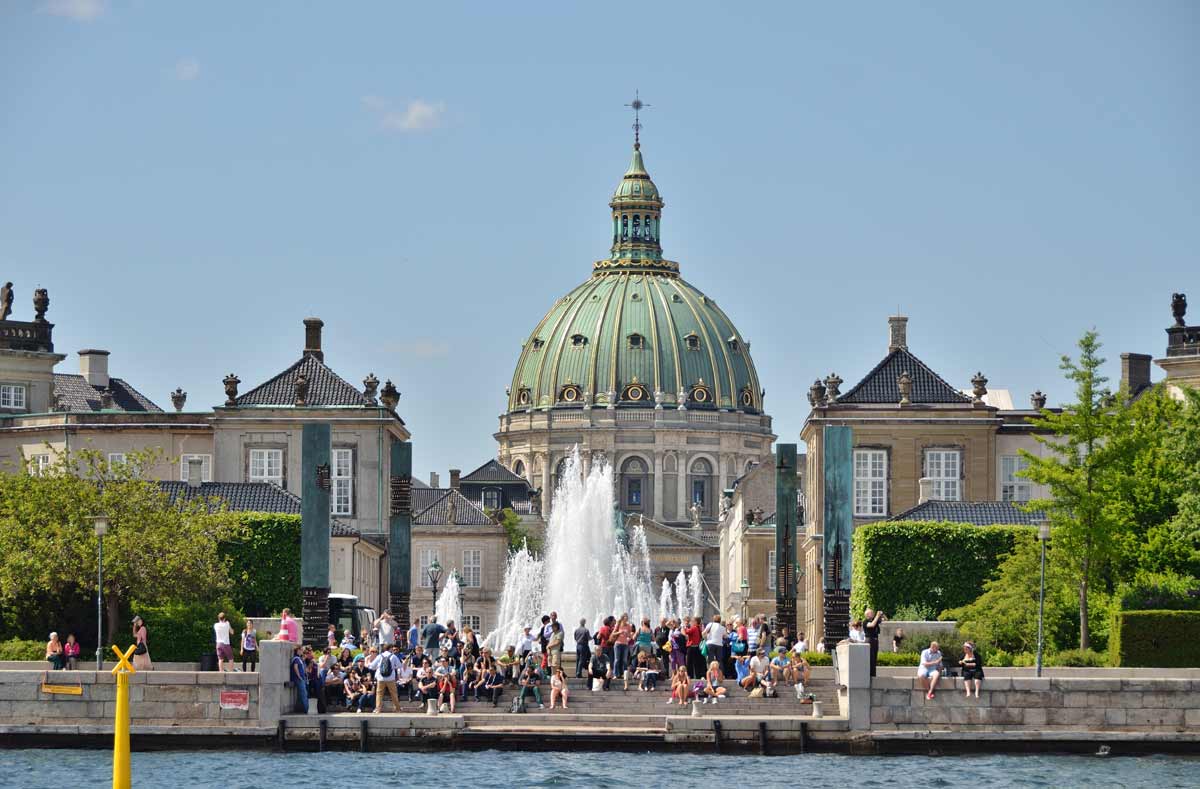 Tour Wonderful Copenhagen
Tour Wonderful Copenhagen on a budget, snack for 25 DKK or less, or learn about the attractions you can experience free of charge.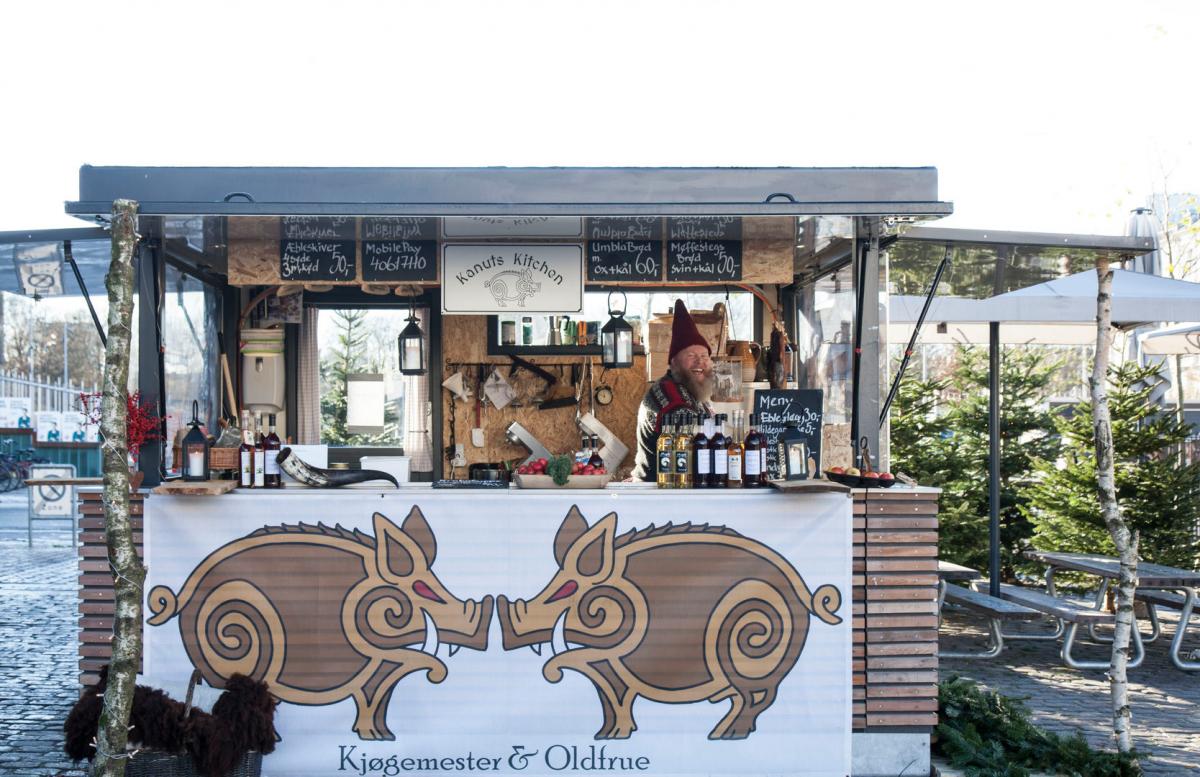 Enjoy Torvehallerne
When you want the best selection of teas, French delights, restaurants, cafes, spices, fish, wines and all the treats Copenhagen has to offer, find them at Torvehallerne.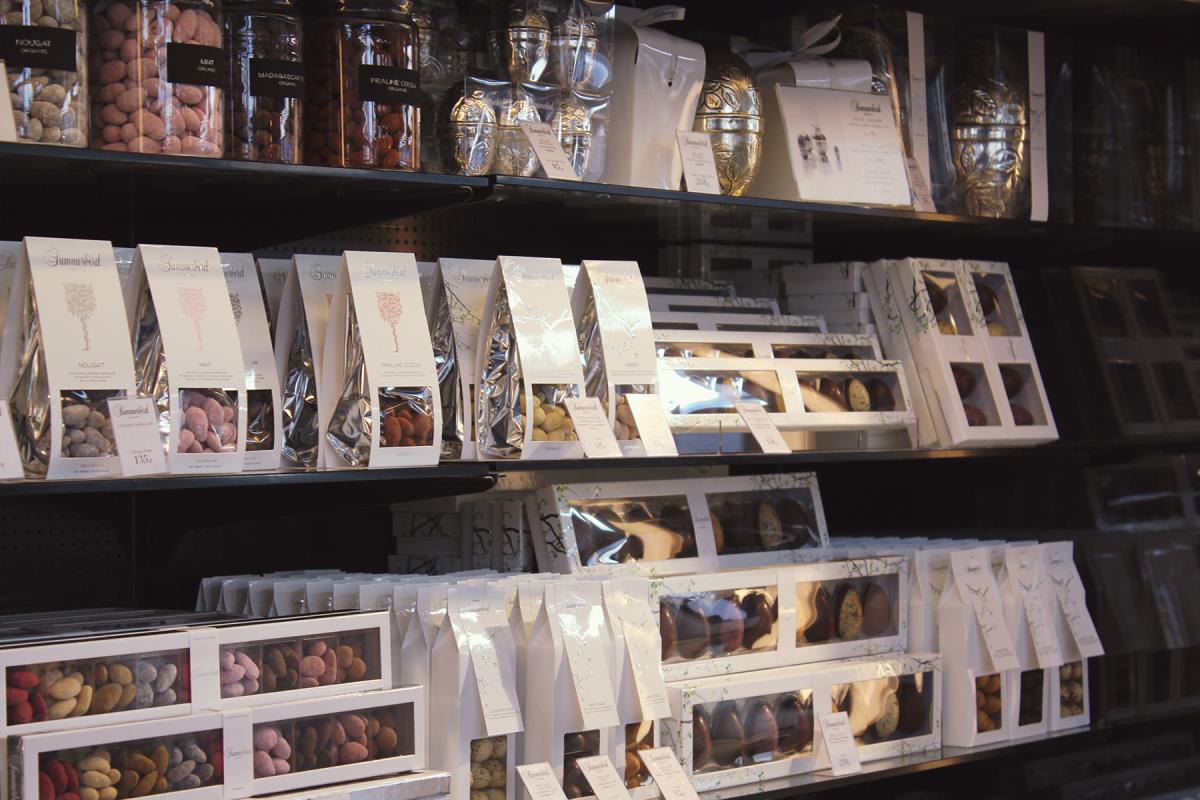 Summerbird Chocolate
Probably the best chocolate treats in Denmark. You will keep going back for more. Try them all - chocolate covered almonds, cream balls, strawberry bars, summer birds - you will be hooked.

Kaffeplantagen
At Kaffeplantagen you get great coffee, delightful teas, a unique atmosphere, plus hot chocolate made from Summerbird's own chocolate. What more could you ask for?