The Oldest Tea Shop in Europe
A. C. Perch's tea shop opened in 1835 and has been selling tea to Copenhageners ever since. The Hincheldey family took over the business in 1894 and it is now run by the fourth generation of the same family.  They continue to focus on quality and excellent service in both the Teashop and the Tea Room. Stepping into the tea shop is a like stepping back in time. The interior is virtually the same as it was 180 years ago and the owners quip, "We only added electric lights and change the staff once in a while."
The teas are well priced (42 DKK for 100 grams of white tea).  The staff are always very friendly and welcoming, and simply seeing the inside of the shop is worth it. Upstairs you will find the A.C. Perch's Tea Room. The tearoom offers more than 150 different types of tea along with cakes, scones, finger sandwiches and even sparkling wines.
On most days you can just walk in and be seated, but reservations are recommended if you want to visit the Tea Room on a Saturday.  The prices are mid-range, so if you love afternoon tea, this might be the place for you.
A.C. Perch's Thehandel København
Shop & Tearoom
Kronprinsensgade 5
1114 København K
Opening hours:
Mon-Thu: 09:00-17:30
Fri-Sat:     09:00-19:00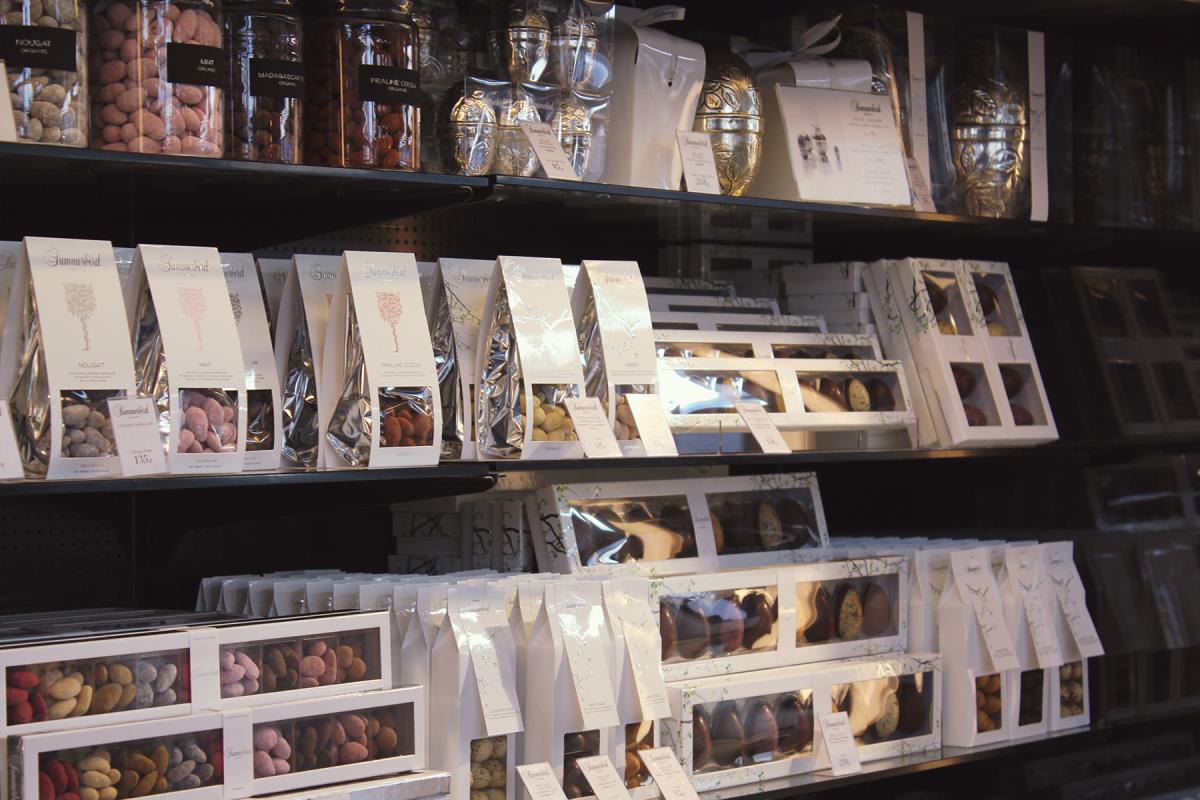 Summerbird Chocolate
Probably the best chocolate treats in Denmark. You will keep going back for more. Try them all - chocolate covered almonds, cream balls, strawberry bars, summer birds - you will be hooked.