While in Odense, if you want to get an unforgettable meal in a charming restaurant, then Restaurant Grønttorvet is the place to dine. If walls could talk! This place is full of history!
The records go back to 1761 when the building was first registered as a tavern.  It could possibly date even further back since a thriving settlement existed in the area as early as the Middle Ages. Since then, the building has had to withstand the test of time and a fire at the beginning of the 1900s.
The restaurant itself is cosy and interesting with its traditional Danish decor, which transports you back in time. While dining, remember to ask about its proud history.
Fun fact! The floorboards in the restaurant allegedly came from the officer's chamber from a ship that sank 3,500 years ago!
Grønttorvet's kitchen is open until 9 pm in the evenings Monday through Sunday, and the restaurant opens as a bar until 11 pm almost every day with the exception of Friday and Saturday.

Grønttorvet's address is  Sorte Torv 9, 5000 Odense C, Telephone: +45 6312 3300.
Read more or reserve a table at their website (Danish site).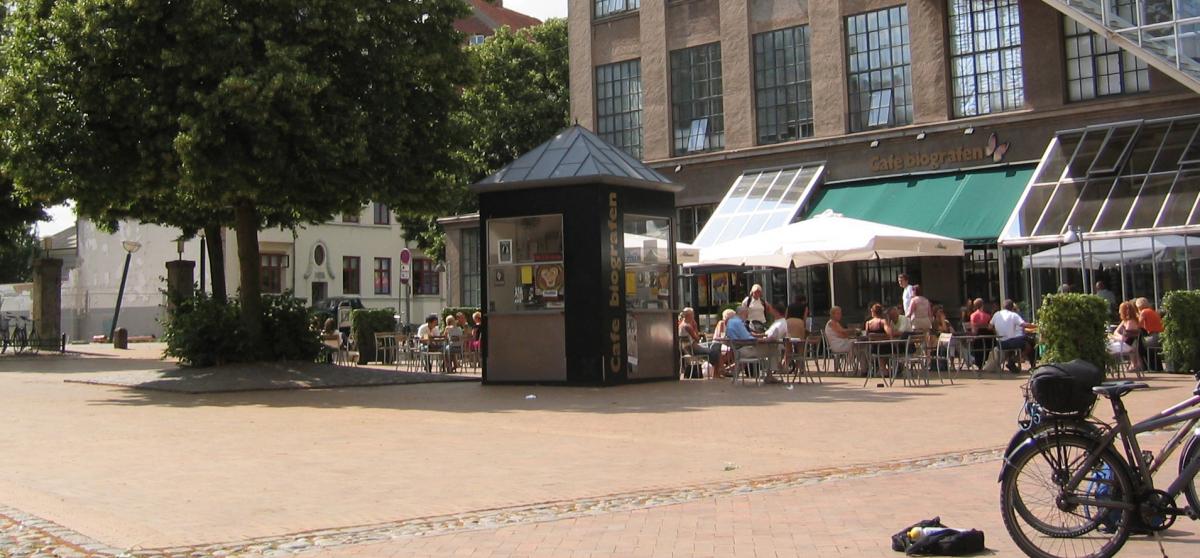 Brandts Klædefabrik
Brandts Klædefabrik is the one stop shop for clothes, culture, design, events, food and fun.