Superkilen/The Super Wedge
Superkilen (The Super Wedge) is an intriguing piece of urban architecture. Located on the outskirts of Nørrebro Superkilen is like nothing you have seen before.
The area is divided into three areas; The Red Square, The Black Market and The Green Park. Each area has its own distinctive look and each has a different purpose. The Red Square has an urban and sporty feel and houses a music room and its own café. The Black Market is reminiscent of a classic square, but the design is by no means classic. The Green Park is a designated picnic/park area. 
Every object in Superkilen has been carefully selected to match the many nationalities living in the area. All in all, the objects in Superkilen stem from more than 50 countries around the world. You can download an app - available for both Android and IOS - that will tell you the story behind each area.
While at Superkilden, check out the various places to eat depending on your taste.  There are many kebab shops, the restaurant, GRØD, which serves a variety of interesting porridges, Kiin Kiin, the only Thai Michelin-star restaurant and much more.
Learn more about Nørrebro here.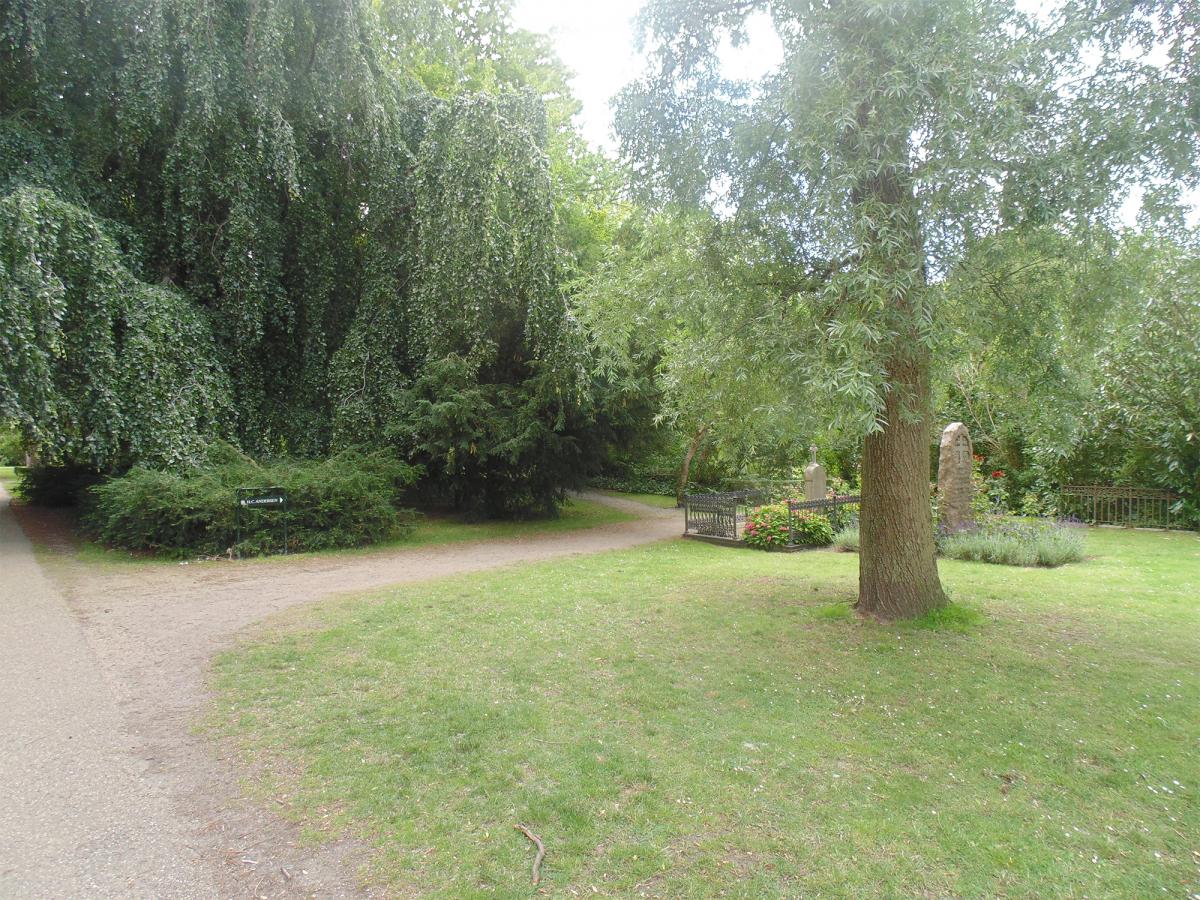 Assistens Cemetery
When the hectic holiday activities catch up with you and you need a break, where can you go? Just relax a bit in the cemetery."