GRØD (meaning Porridge) opened in 2011 with the goal of redefining porridge. The menu at GRØD is based on seasonal ingredients and changes four times a year. Though the dishes may change, the menu still contains the same elements, i.e., most of the dishes are vegetarian and a few of them are vegan.
For a budget-friendly solution, grab your GRØD to go before 5 PM. Get your GRØD to-go and save 5 DKK.  An early dinner from the Lunch menu (which is cheaper than the Dinner menu) will keep you full and happy until bedtime.
In 2015, GRØD launched a cookbook with their most popular porridge recipes in English – the book is available online HERE.
You can find GRØD at three different locations in Copenhagen: Torvehallerne, Guldbergsgade and Jægerborgsgade - all in Nørrebro.
You can order breakfast from 7:30 am to 5 pm, lunch from 11 am to 5 pm and dinner from 5 pm to 9 pm.
Feel like drooling?  Check out GRØD's Instagram pics for a dose of mouthwatering food photography; https://instagram.com/groedcph/.
.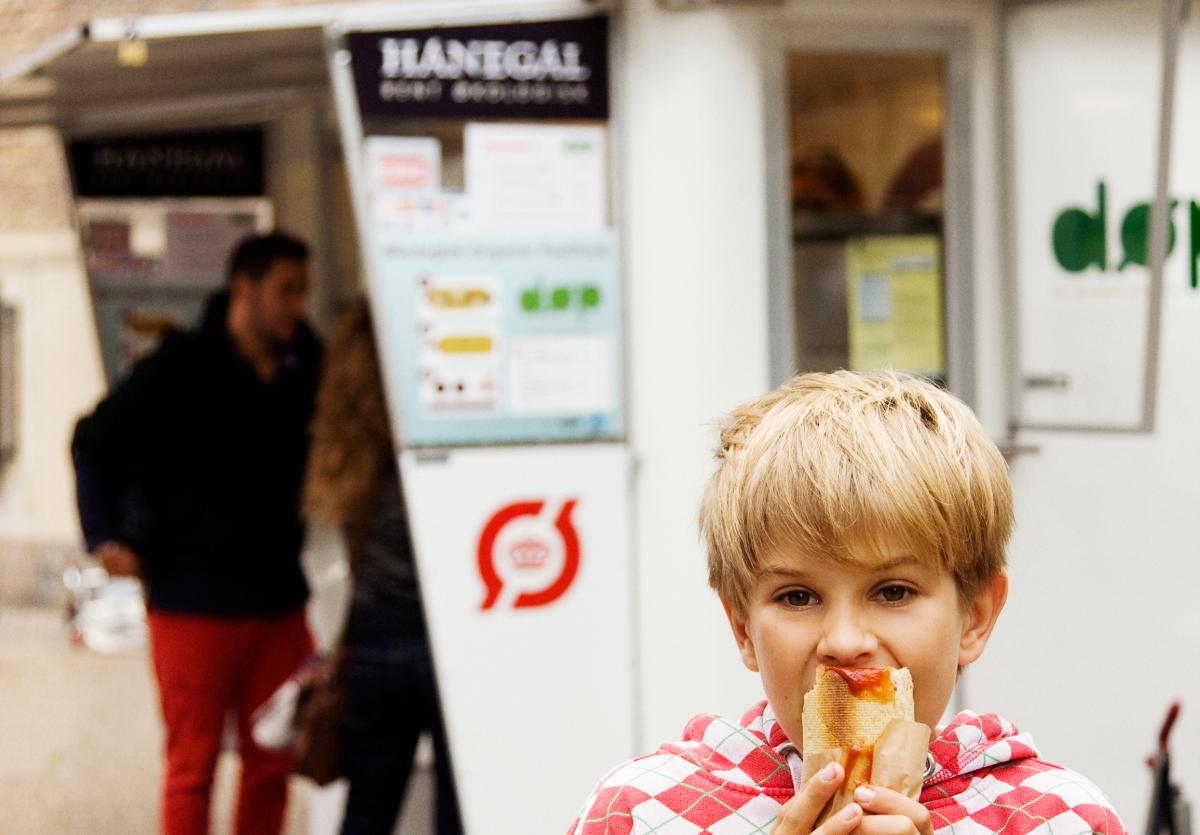 DØP Hot Dogs
Enjoy one of Copenhagen's best hot dogs which include a vegetarian choice. Try one with toppings, bread or mashed roots. All in all, a truly "organic" experience.