L'appetit is probably not a place you would wander into on your own. Situated on Frederiksborggade, close to Nørreport Station the shop is almost just a hole in a wall. But don't let the modest exterior fool you!  Inside you will find the perfect place to get your grab & go lunch (or dinner).
L'appetit offers a small but varied range of salads (get the potatoes – they are very good!), along with sandwiches, samosas and falafel, all of which is fresh, delicious and very filling. The prices are great. A mix of four types of salad including your choice of hummus or tzatziki will only set you back 44 DKK. This menu can feed two people for lunch.  If you are extra hungry, buy some samosas, falafel, chicken skewers or veggie patties.  L'appetit also does sandwiches all of which are freshly made and generously filled. The shop is a great place to go if you are looking for a nice and varied vegetarian meal, which can sometimes be hard to come by in Copenhagen.  Eat in the shop or walk to either Ørstedparken or Kongens Have (The King's Garden) - only about five minutes away. These gardens are great on hot days and you get a chance to enjoy the flowers, listen to the birds and watch sun worshipping Copenhageners in their natural habitat.
L'appetit's address is:
Frederiksborggade 27, 
Copenhagen K
Opening hours:
Monday - Friday: 9:00-21:00
Saturday - Sunday: 11:00-21:00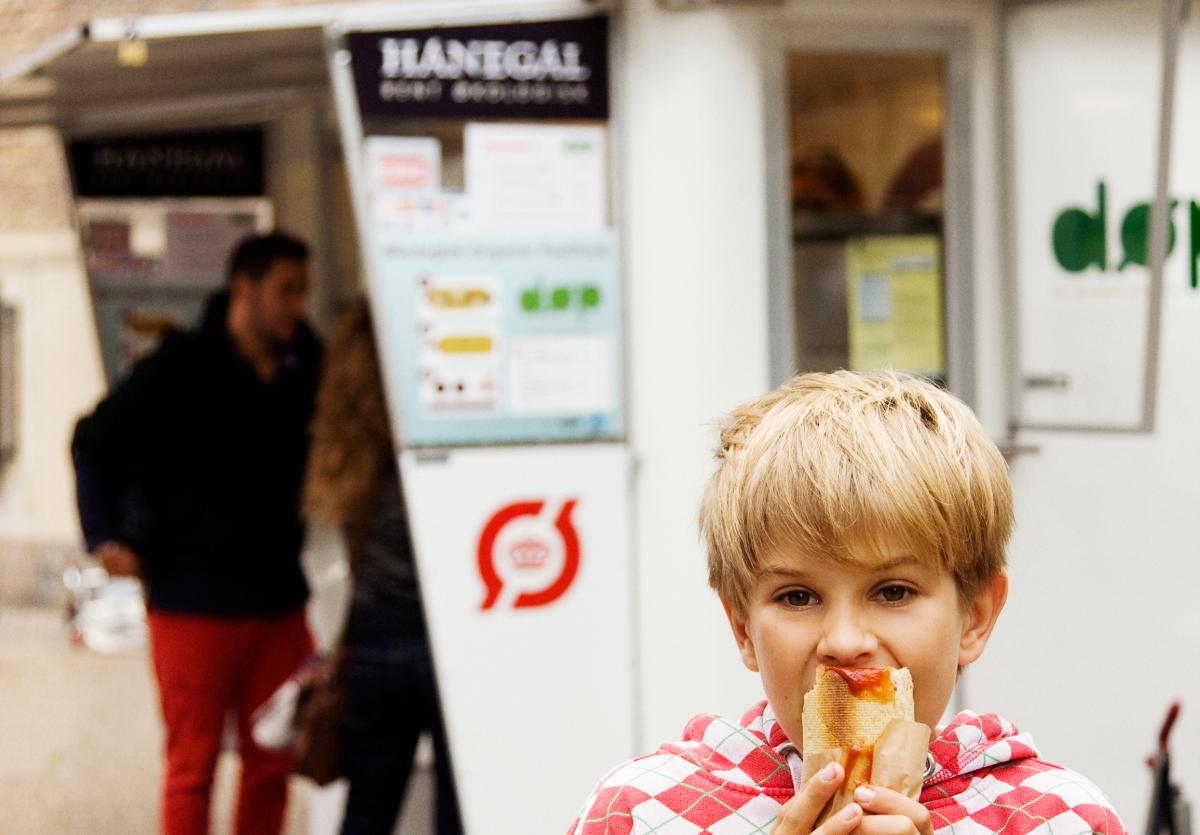 DØP Hot Dogs
Enjoy one of Copenhagen's best hot dogs which include a vegetarian choice. Try one with toppings, bread or mashed roots. All in all, a truly "organic" experience.