Looking for a great place to hang out in Copenhagen? Look no further than Dronning Louises Bro!
This seemingly insignificant bridge from Central Copenhagen to Nørrebro is much more than just a bridge. In the spring and summer, Dronning Louises Bro (Queen Louise's Bridge), is filled with young people soaking up the sun. Whether you have a cold Carlsberg, your water bottle or a steaming hot coffee, Dronning Louise's Bro is the place to be on a hot summer day. Here you can spend a couple of hours people watching, chatting, drinking and maybe meeting some new friends.
From the bridge, you can go to Indre By (Central Copenhagen) or to Nørrebro, depending on what you feel like. For quiet reflection, why not sit and gaze out at the Lake?  Or better yet, rent a swan or boat and go for an exciting ride, whether you have a boat license or not! 
When you get hungry, head towards Nørreport Station and just before you get there, you will see two glass buildings on your right.  This is Torvehallerne.  Drop by and have lunch.  You can choose from a variety of meals and drinks.
Check out our guides to each of the neighbourhoods in Inner City and Nørrebro.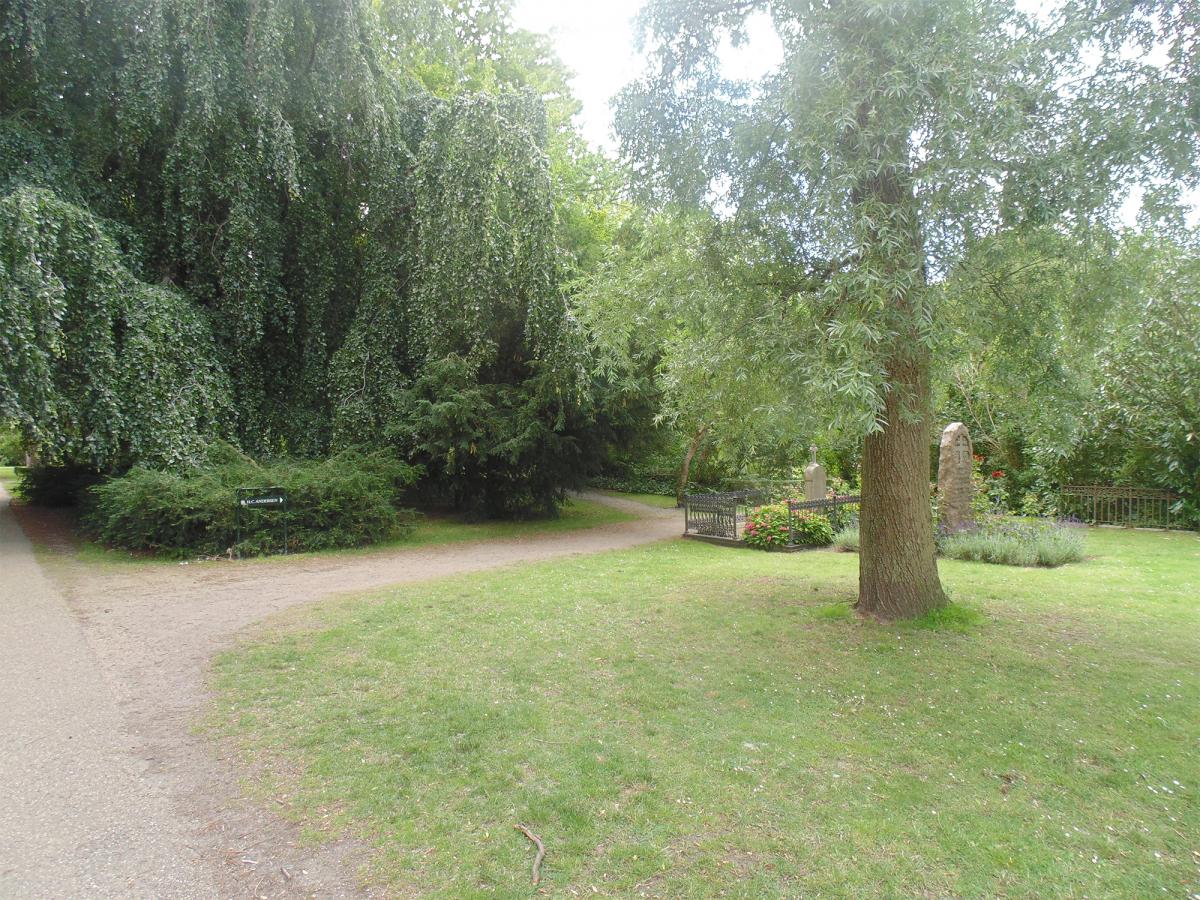 Assistens Cemetery
When the hectic holiday activities catch up with you and you need a break, where can you go? Just relax a bit in the cemetery."