Public Transport in Denmark
Most people prefer to know about the public transport system in the country they will be visiting before they arrive. Frankly, we would too. Therefore, we have a guide to introduce you to the public transport system in Denmark.  
Although Denmark is a relatively small country, it has more than 400 islands, so a well-connected transport system is necessary to meet the demands of Danes who travel to and from work and school each day. When Danes aren't driving their cars or using their bicycles - which they do frequently - their primary means of transportation are buses, trains and Metro. The transport system in Denmark is generally reliable, especially in larger cities such as Aarhus and Odense.  The Metro won awards for "Best Metro" and "Best Driverless Metro" at the 2010 Metrorail Congress in London.
What about tickets and prices? These are based on your location and destination.
Click on your destination in the menu on the right to learn more or scroll down to the end of the page and learn more about ticket prices in Copenhagen, Aarhus and Odense.
Other Transport Options
Find out about other transport options in Denmark's three major cities. Learn more about biking in Copenhagen, an easy way to get around.  Copenhagen is one of the best cities in the world for biking.
Aarhus, our second-largest city, is one of the best bike cities. Learn some practical guidelines for biking in the city of Aarhus.  Do you need to rent a city bike while on holiday in Aarhus?  Learn more here. 
How about biking and bicycle rental in Odense?  Did you know that Odense Municipality has invested in biking routes throughout the city?  They take biking very seriously.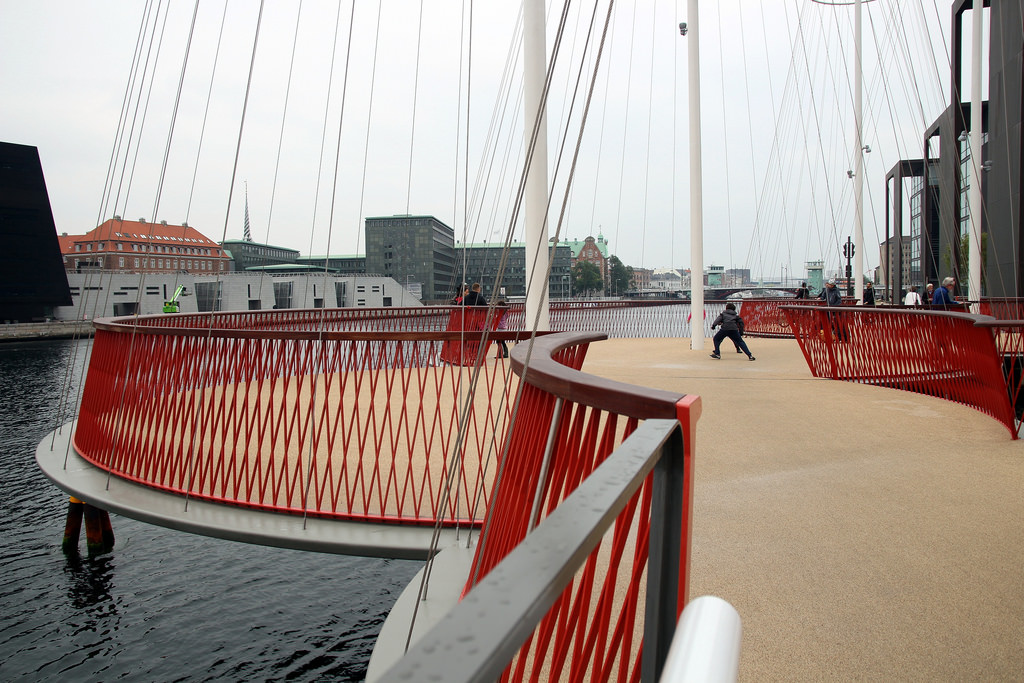 Bridges in Copenhagen
Avoid most of the city traffic by linking quickly and safely to many areas in Copenhagen by using one of the many bridges available.