SANDEMANs NEW EUROPE - Copenhagen Tours
While taking a free walking tour in Copenhagen, learn about Denmark's famous writers, artists and philosophers and find out why the Danes are some of the happiest people in the world!
The FREE tour meets every morning at 10:00 am at Danhostel Copenhagen City's reception desk.  If you cannot make it at that time, meet us at 11:00 am or 2:00 pm in front of the Dragon Fountain at the Town Hall Square. Look for SANDEMAN's NEW Europe's RED umbrellas!
How can a FREE Tour be so good?
The FREE tour guides work on a tips-only basis.  At the end of the tour, you can decide if and how much you should tip the guide, based on your individual enjoyment of the tour, and your budget. Tipping is completely voluntary, so the guides are always motivated to give their best!
Wanting to delve even deeper?  Check out other Copenhagen tours.
Alternative Copenhagen Tour
Discover the other parts of Copenhagen: the green light district of Christiania and the hip red light district of Vesterbro. While the two neighbourhoods are very different from each other, they're united by their immense diversity and uncompromising counter-culture. 
Price: 120 DKK regular, 100 DKK student 
Food Tour
What is Danish cuisine? Danish food has become extremely popular in recent years, and Copenhagen is now firmly on the map as a foodie destination, yet many people still have a hard time explaining exactly what Danish cuisine is.  Join us on a 2.5-hour journey through some of the best and most inspiring food venues in Copenhagen and find out for yourself.
Price: 220 DKK
Copenhagen Pub Crawl
Copenhagen has great nightlife.  After all, it's the home of Carlsberg and a growing craft beer scene. It can be hard, however, for visitors to find out the best spots, so leave that up to us! Join locals and people from around the world who want to party, and we'll take you to five cool bars and dance venues. Your ticket includes 5 FREE drinks!
Price: 130DKK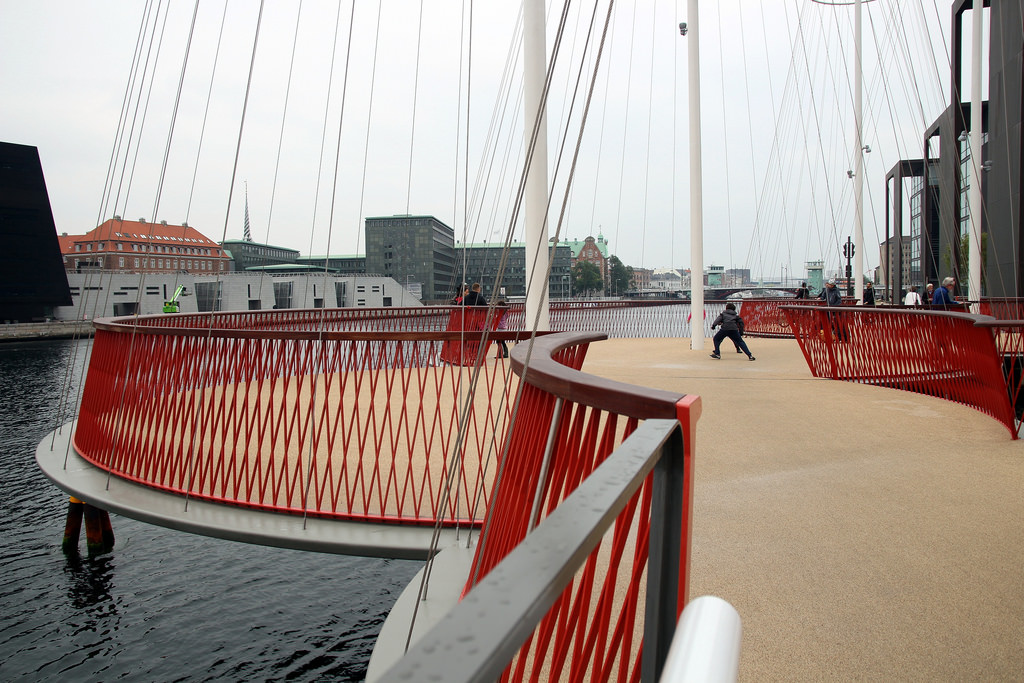 Bridges in Copenhagen
Avoid most of the city traffic by linking quickly and safely to many areas in Copenhagen by using one of the many bridges available.