Copenhagen Free Walking Tours
Want to get a feel of Copenhagen? Copenhagen Free Walking Tours may just be the answer.  Just look for the neon green or yellow umbrellas!
When travelling to a new city, it often takes a few days before you start to get a feel for its layout. With Copenhagen Free Walking Tours, that sense of direction might come sooner than you think. A walking tour is definitely a good idea on your first day in Copenhagen – especially The Grand Tour of Copenhagen, which really helps you to know the City better.
Copenhagen Free Walking Tours - Number 1 on TripAdvisor, and for a good reason!
The guides are entertaining and knowledgeable. They offer insight into the Danish way of life, plus choice phrases and tips to use in Copenhagen. They are also very happy to help you with any questions you may have.
Although it is a free walking tour, you are encouraged to tip the guides. They receive no salary, yet they work very hard to give you the very best tour every time. So please tip if you enjoy the tour.  We know you will!
Copenhagen Free Walking Tours offer three different tours through Copenhagen.
The Grand Tour of Copenhagen is a three-hour tour, which includes a 20 to 30-minute break so you can get a bite. The tour starts every day at 11:00 and 15:00 from the Town Hall Square (Rådhuspladsen), and ends at Amalienborg Palace.  
This tour gives you a basic knowledge of Copenhagen's history and the Danish society – all spiced with amusing anecdotes. The tour takes you to the Danish Parliament, the oldest street in Copenhagen, Kongens Nytorv, Nyhavn and Amalienborg Palace, where, if you are lucky, you might be just in time to see the changing of the guard.
The Christianshavn Tour is a 90-minute tour, which starts every day at 16:00. The starting point for this tour is at the foot of Bishop Absalon Equestrian Statue at Højbro Plads.  It ends at the entrance to Christiania. 
This is the tour for you if you want to walk along the cobblestone streets of Christianshavn, admire the unique architecture, learn about the history of the Copenhagen canals and experience the Freetown of Christiania. 
The Classical Copenhagen Tour is a 90-minute tour. The tour starts every Saturday and Sunday at Bishop Absalon Equestrian Statue at Højbro Plads at 12:00. The tour ends at Torvehallerne near Nørreport Station.
This tour takes you past some of the more classic buildings in Copenhagen including The Round Tower (Rundetårn) and Rosenborg Castle. These historic buildings recount eye-opening tales about crazy kings, bloody wars, and political scandals. The tour ends at Torvehallerne at around 13:30 -just in time for lunch. Velbekomme! 
Check out the pub crawls and the private tours.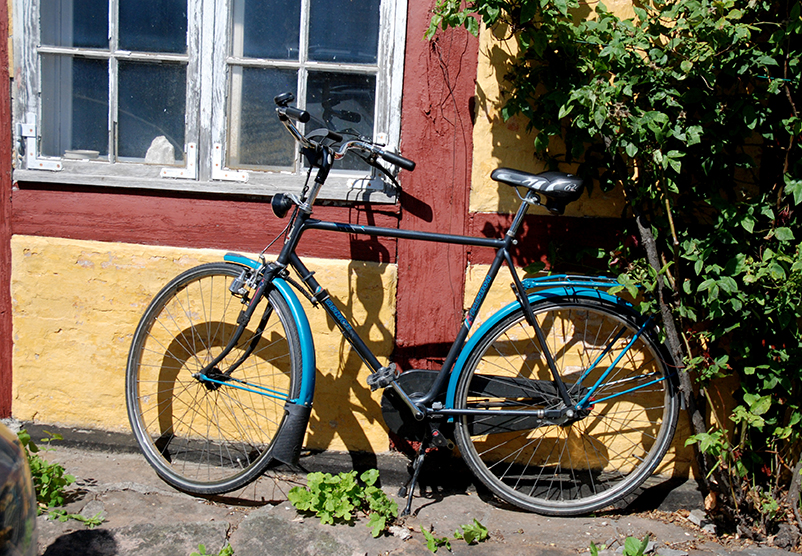 Getting Around in Copenhagen and Denmark
It's to get around in Denmark. Buses, trains, Metro, harbour boats and bikes are available.  Bridges are great because they link you to different parts of the city and at times you can avoid the busy roads and the traffic by riding across the waterways.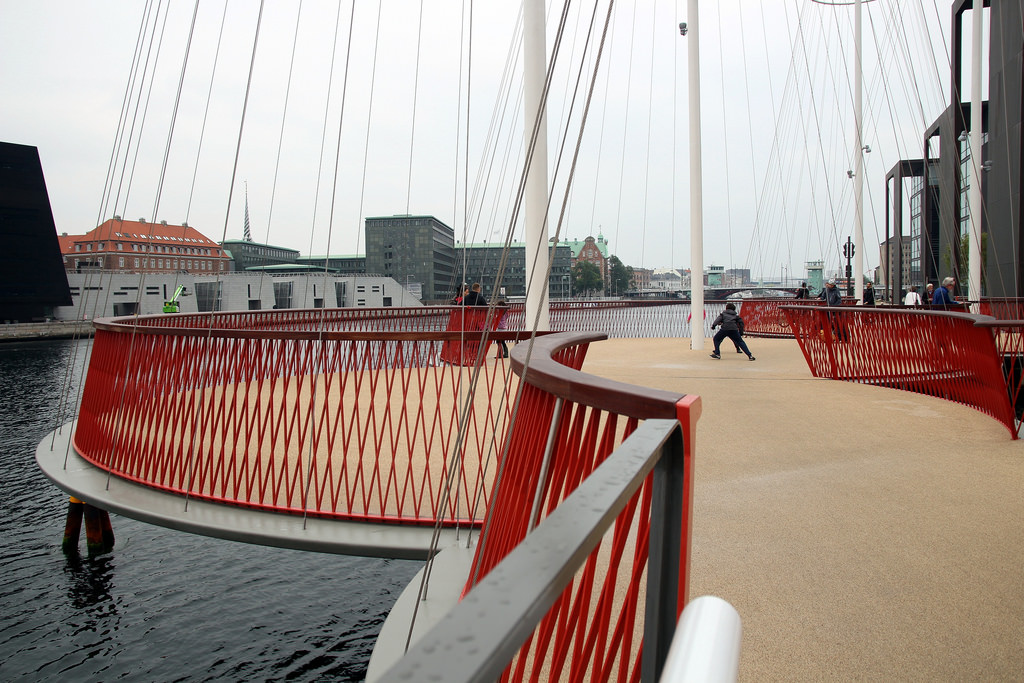 Bridges in Copenhagen
Avoid most of the city traffic by linking quickly and safely to many areas in Copenhagen by using one of the many bridges available.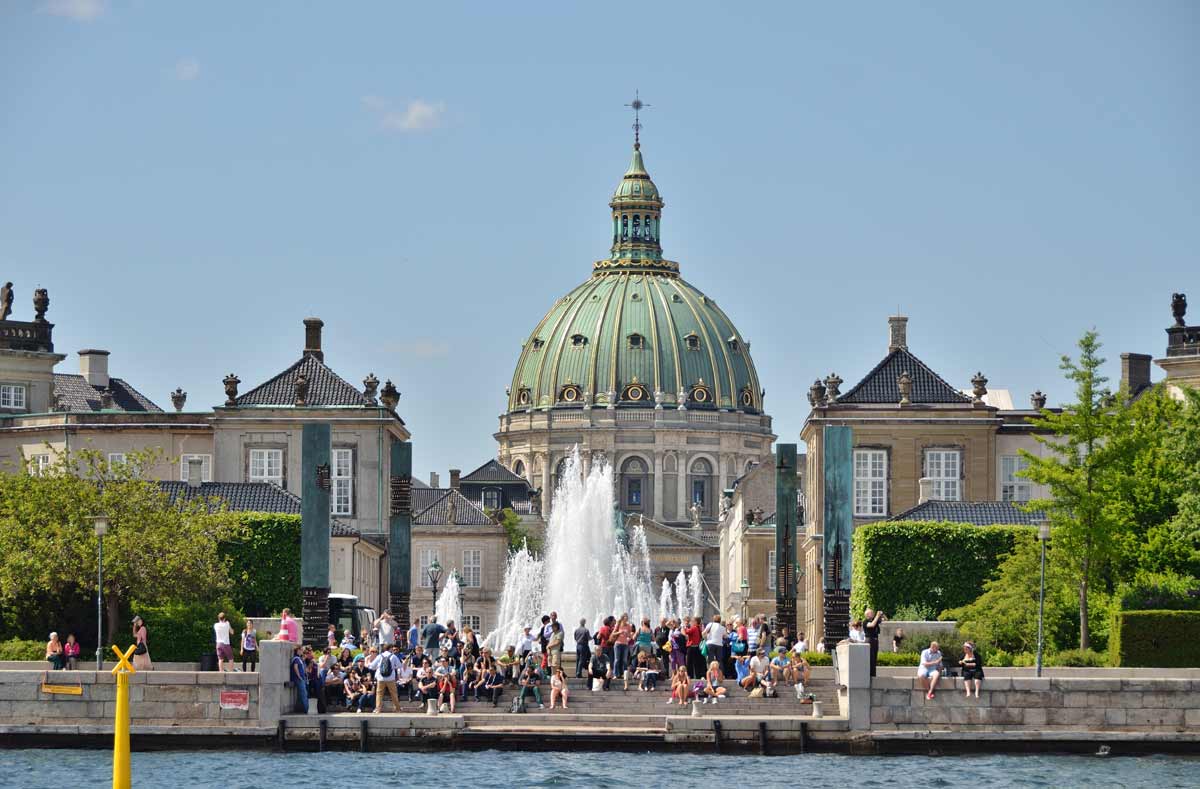 Tour Copenhagen on a Budget
Tour Wonderful Copenhagen on a budget, snack for 25 DKK or less, or learn about the attractions you can experience free of charge.