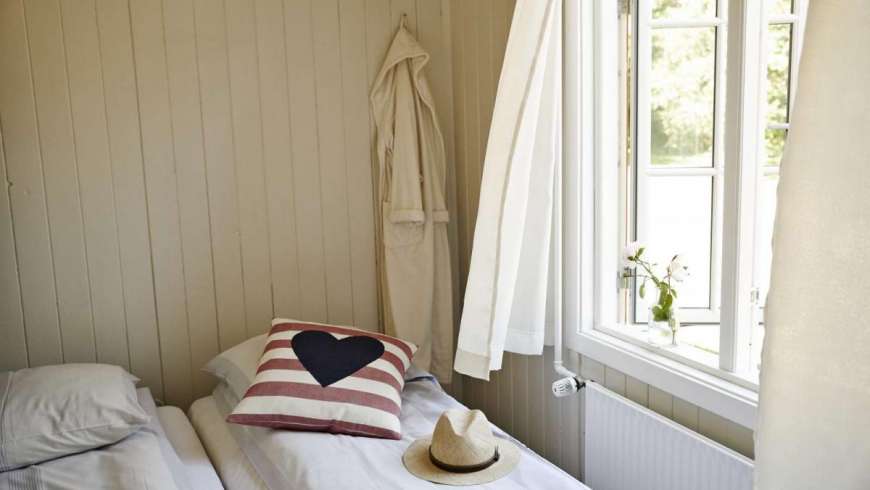 Bed linen must be used at all times at all hostels.  You can rent bed linen at the hostel or bring your own.
Out of consideration for other guests, the hostel must be quiet from 11.00 p.m. to 7.00 a.m.
Alcohol, drugs and other intoxicants are not permitted at the hostels. Preparation and eating of food in rooms are not permitted.
Animals - except guide dogs - are not allowed at the hostels, so check with the specific hostel before you arrive. The hosts at each hostel are responsible for the daily operations so all guidelines issued by them must be observed.
 
Smoking Policy
On April 1, 2007, Danhostel introduced a smoking ban at all our hostels.
The ban applies to rooms, corridors, lounges, guest kitchens and reception areas. The no smoking rule applies to staff and guests alike and was implemented to ensure a pleasant environment for all our guests during their stay at Danhostel. All of our hostels offer good outdoor facilities with garden areas, tables and benches so that anyone who wishes to smoke can easily find a place to do so. It is up to individual hostels to designate covered smoking areas.
Bed Linen
All Danhostels require the use of sheets, duvet covers and pillowcases on all beds while in use. You are allowed to bring your own bed linen and towels or rent them at the hostel for a onetime fee per person. The use of sleeping bags is not permitted at the hostels.
Cleaning
When you check out, please leave the room as clean and tidy as you found it on arrival. Cleaning includes sweeping the floor, emptying rubbish bins and returning any bed linen to the designated containers. Please check with the hostel on arrival to ascertain each hostel's cleaning policy.