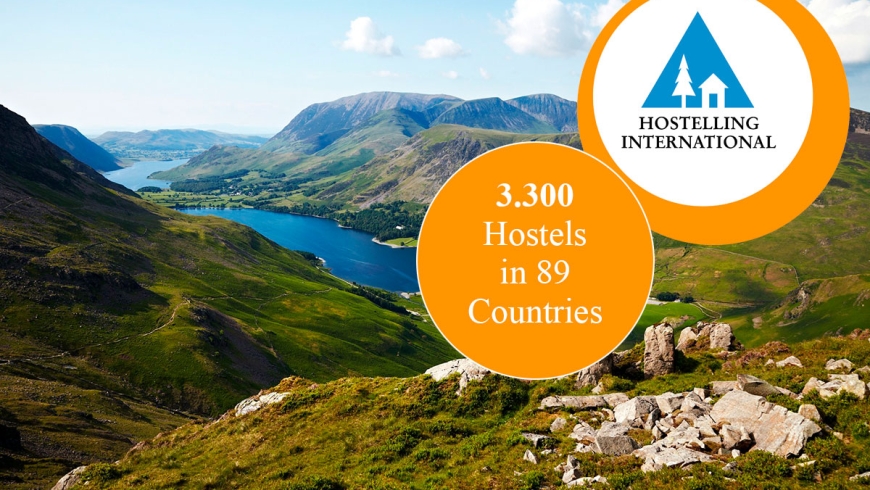 Experience fun and travel when you book your stay abroad by booking through Danhostel.  There are loads of hostels to choose from so book now.
Danhostel is a member of Hostelling International (HI).  We offer affordable accommodation in Denmark, but you can also book through us and stay at other HI hostels in other countries.
To book, use the form below.  You will link directly to HI's website.
Travelling abroad? Get the true hostel experience wherever you stay at any HI Hostel.
We are proud to be a part of Hostelling International and hope that you will choose one of our sister hostels when travelling abroad. As a member of HI, we provide our guests with exciting benefits. You will be able to use your HI Card at any of the 4,000 hostels spread across 90 countries which are also part of the HI Hostel family.
Remember to look for the HI Hostel logo before you book abroad.
 
Chosen hostels:
Hostels in Scotland:
Visit Edinburgh hostel and other hostels in Scotland.
Hostels in France:
Visit Nice - Mont Boron or Nice Camélias.
Hostels in Sweden:
Hostels in the heart of Göteborg - Stay close to nature in Central Stockholm or near shopping and culture in Malmö.
Hostels in Iceland: 
Reykjavík Downtown Hostel - An award-winning and eco-labelled hostel in the heart of Reykjavík.
Akureyri Hostel - With approximately 18,000 inhabitants, Akureyri offers unforgettable rural Icelandic experiences, trendy art galleries, restaurants and cool cafés.
Seyðisfjörður Hostel - This charming hostel is located in the eastern part of Iceland in the village of Seyðisfjörður and is close to Smyril Ferry Line.
 
Hostelling International (HI)
International Office
2nd floor, Gate House
Fretherne Road
Welwyn Garden City
Hertfordshire
AL8 6RD
England
Tlf.: +44 1707 324170
Fax: +44 1707 323980
E-mail: iyhf@hihostels.com
www.hihostels.com