Copenhagen is the capital of and the largest city in Denmark. It has a population of nearly 1.3 million happy Danes who go about their lives by walking, driving and especially riding their trusty bikes everywhere. Copenhagen is located near the eastern coast on the island of Zealand (Sjælland in Danish) and is connected with the island of Amager and the rest of the islands of Zealand by bridges and tunnels.
The city's roots can be traced all the way back to about 800 AD, where it functioned as a fisherman's village and was later used by the Vikings. It did not become the capital of Denmark until the early 15th century, however, and has evolved with a speedy pace ever since. The Capital has a rich history steeped in both historical and cultural experiences.  This makes Copenhagen an ideal place for backpacking adventures.
Copenhagen houses several of the most important collections of Danish history in terms of historical artefacts and art, which can be experienced at a number of exciting museums spread across the city. Two of these are the National Gallery of Denmark, in which more than 700 years of Danish history is recounted through art, and Ny Carlsberg Glyptotek, which houses an impressive gift - a private art collection from the 18th century owned by Carl Jacobsen, the son of Carlsberg founder, J.C. Jacobsen.
There are also loads of parks, forests, lakes and even beaches if nature is your thing - which it probably is.  It is truly beautiful in Copenhagen despite it being a city. Amager Beach Park is arguably the most popular choice as Copenhageners flock there for a spot on the 4.6 km of sand during the summer. The harbour bath located at Langebro near Islands Brygge is also a great location for swimming and sunbathing.  It is right on the waterfront so it is a good location to meet with friends and have picnics.
You will stumble upon countless restaurants ranging from the simple traditional pølsevogn, which literally means sausage wagon to renowned five-star Michelin dining experiences. It does not necessarily mean that you need to blow your budget to get yourself a decent meal because there are loads of other great food experiences to be had on a budget.
For exciting nightlife, Copenhagen has loads to offer in the form of bars and nightclubs.  Tivoli also hosts Friday Rock (Fredagsrock), where you enjoy the latest music from various artists. 
Check out more of Copenhagen in the menu on the right.  If you look below, you will see what specific areas of the city and what each has to offer!  
Learn more about Amager, Christianshavn, Frederiksberg, the Inner City, Nørrebro and Vesterbro.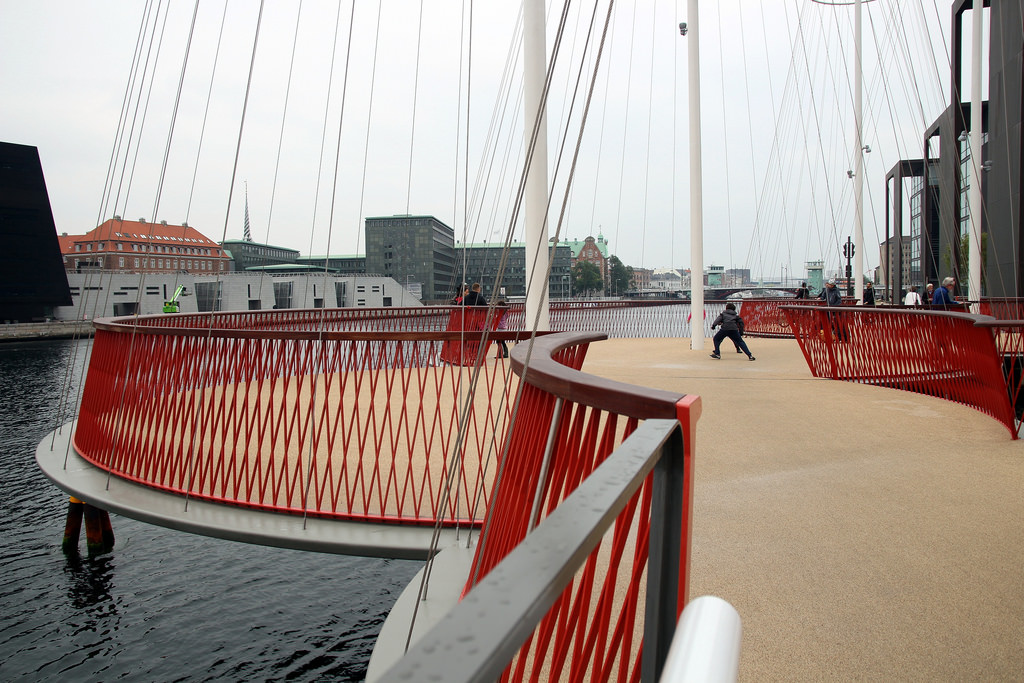 Bridges in Copenhagen
Avoid most of the city traffic and travel quickly and safely to many areas in Copenhagen by using one of the many bridges available.