Motorcykel Overnatning
Er I på farten med de to hjulede så kan I nemt overnatte på Danhostel
I samarbejde med Motorbike Europe har vi lavet nogle gode danske ruter for motorcykel folket. Ruterne tager dig rundt i det danske land og viser de gode overnatningssteder på Danhostels og gode seværdigheder på turen.
Ruterne er specielt lavet til motorcykel folket af Motorbike Europe, og er derfor den helt perfekte måde at opleve Danmark og naturen på.
Klik på en af fanerne nedenfor på kortet for at se de forskellige ruter.
Fakta om ruten:
Med vores ruteplanlægger kan du booke alle Danhostels på ruten på én gang.
Læs mere om de forskellige Danhostels på ruten på listen under kortene
Man kan bestille morgenmad på alle vores Danhostels
I vores velindrettede gæstekøkkener kan man lave sin egen mad og kaffe, og nyde den ved de opstillede spisepladser
Motorcykelkort Jylland og Fyn
På denne skønne Nordjydske rute, får i dejlig meget skøn kyst natur, og I kommer op og rundt om toppen af Danmark. Ud over det går turen forbi Limfjordsmuseet og Egense Lystbådehavn.
På denne skønne rute langs Limfjorden kommer i bl.a. forbi Museumcenter Hanstholm og ned langt Vesterhavet før tuden går ind i landet. I set det bedste af det nordlige Midtjylland og slutter turen på næsen af Jylland i Gjerrild.
Går turen igennem det Østjyske kan vi anbefale denne dine rute der både tager jeg ned langs kysten men også ind i landet. Turen går forbi Moesgård museum og hvis I køre hele ruten uden stop kan den nås på ca. 5 timer.
Oplev Sønderjylland på motorcyklen og se både det gamle Ribe, Vesterhavet, Esbjerg og ikke mindst dejlige Rømø. Denne rute tager jer også ned tæt ved grænset til Tyskland hvor der er gode muligheder for en smuttur ned og gøre lidt gode indkøb.
Denne smukke rute føre jer ikke bare til Fyn, I skal over den gamle Lillebæltsbro, igennem det smukke Odense og det historiske Nyborg før turen går sydover med det sydfynske øhav og de skønne øer der ligger der. Ruten tager jer både forbi egeskov slot og Valdemar slot.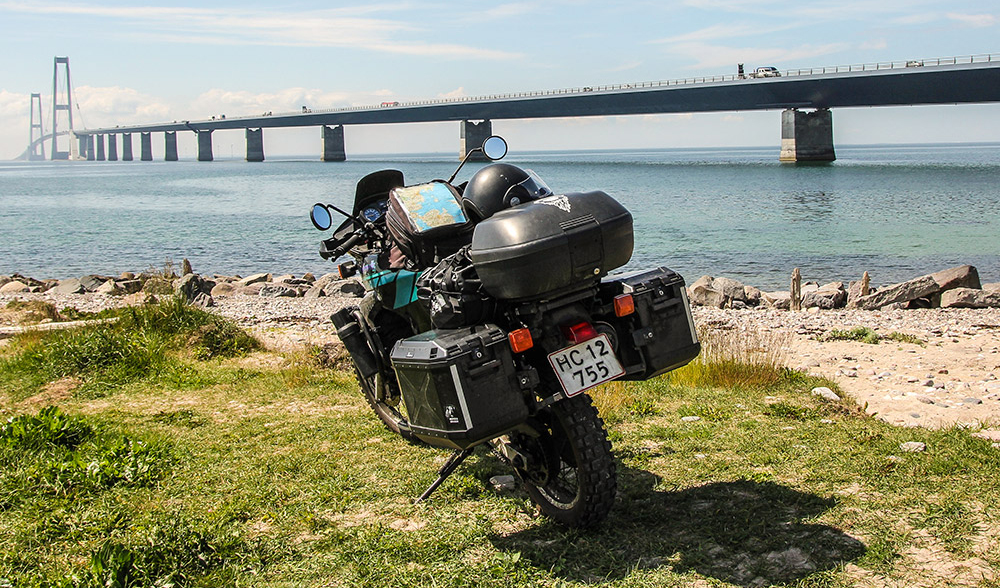 Motorcykelkort Sjælland og Bornholm
Denne skønne nordsjællandske rute, tager jer helt fra Helsingør og omkring den smukke Arresø og til Fredensborg. Efterfølgende går tuden til vores dejlige hovedstad København, hvor der er rig mulighed for god overnatning midt i centrum på Danhostel Copenhagen City. Mere ro finder I ude ved Danhostel Copenhagen Amager eller Danhostel Copenhagen Bellahøj hvor der også tilbydes gratis parkering til jeres motorcykler.
Kan I bare ikke få nok af det skønne Sjælland så giver denne rute jer en tur hvor I kommer næsten hele vejen rundt på Midtsjælland og helt sikkert fra kyst til kyst.
Skal du opleve Sydsjælland og øerne, så er denne rute helt perfekt. Her starter I ved Stevns og kommer forbi Koldkrigsmuseet og, et smuk forbi Møns Klint og rundt på Lolland og Falster.
På denne rute, der i øvrig viser dig hvordan kommer til færgen, kommer I til solskindsøen Bornholm. Her overnatter I selvfølgelig på Danhostel mens i kører rundt i de bakkede landskaber og besøger både, Natur Bornholm, Middelaldercentret, ser på klipper på Nordlandet og tager en dukkert ved de lækre badestrande sydpå.
There are no results in the search you have made. Try another search.
There are no results in the search you have made. Try another search.
There are no results in the search you have made. Try another search.
There are no results in the search you have made. Try another search.